MAP80G - Mongoose MAP80G alarm upgrade more info...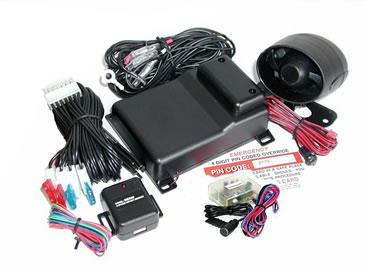 NZSA 5 star rated.
If your vehicle already has factory fitted central locking and you want to keep using factory remotes, then MAP80G is the right choice. It receiving signals from factory keys for the central locking for arming and disarming the alarm and provide you with extra protection options such as two additional immobiliser, shock sensor, glass brake sensor and battery backup siren. 5 years warranty on product. Price includes GST and installation.
Features:
Automatic dual circuit engine immobiliser
bonnet, boot and door protection
2 stage impact sensor
glass break sensor
battery back-up siren with soft chirp
all black wiring
PIN coded override - programme your own number
chirp confirmation
light flash confirmation
turbo timer interface software
various programmable features
NOTE: Some vehicles require additional parts at extra cost to enable this feature to operate.