M80G - Mongoose M80G car security system with built-in Turbo timer...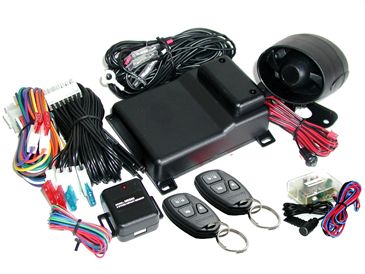 NZSA 5 star rated.
This top range alarm system include three immobilisation points, shock sensor, glass break sensor, battery backup siren and built-in Turbo timer. Best choose for "high risk" vehicles like Subaru, Mitsubishi Evo ect.

5 years warranty on product.
Price include GST and installation
Features:
Triple circuit automatic engine immobilisation
Two Simple to use 3 button Remote Controls (SAW 303MHz)
Protects bonnet, boot and all doors
Battery back-up siren with soft chirp
Built-in Turbo timer. Can be programmed from 1 to 5 minutes
Blue Dashboard Warning Light (LED)
2 stage impact sensor
Microphone glass break sensor
2 water resistant remote controls (SAW resonator)
Silent arm/disarm by remote
Sensor disable by remote
Remote panic
Car finder by remote
Chirp and indicator confirmation
Turbo timer interface software (timer not supplied)
4 digit PIN code override
Standards black wiring and concealed main plug
Built-in central locking relays (saves on cost of installation)
2 stage unlock (optional)
Boot release (optional)
Dome light supervision (optional)
11 programmable features
NOTE: Some vehicles require additional parts at extra cost to enable this feature to operate.