Our services:
AEMan auto electrical Ltd are happy to provide top quality auto electrical diagnostics and repairs for starter motors, alternator, car wiring, engine ECU, ABS, SRS or any other electrical component of your vehicle. Based on our experience, we use the best possible brands available in our car alarms, stereos, reversing cameras and Bluetooth handsfree kits installation services, however we are happy to install products, supplied by you. Our services include:
---
Auto electrical diagnostics.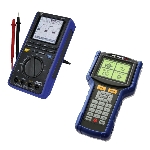 Modern cars has an extensive network of computers and sensors. They constantly monitor the operating parameters of the most important parts of the vehicle. If one of these warning lights

stays ON when your driving then one of computers found and store in memory some fault. It's time to come to us and carry out diagnostics and repairs. With latest Electronic Diagnostic Scanning Equipment we can scan both trouble code and live data located in car computers and diagnose the problem. We also use other diagnostic methods such as oscilloscope signals monitoring and sensors testing to pinpoint cause of fault .
---
Auto elecrtical repairs.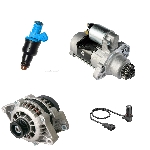 When cause of fault is located it's time to repair it. Based on our deep knowledge of cars electrical and electronics systems and more than 20 years experience we can offer you more than one option to repair the fault. We will explain both positive and negative sides of each option, so you will have all the information to make the right choice.
---
Auto Re-Wiring service.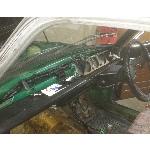 We're happy to offer top quality re-wiring solutions for your precious Classic cars. We design and develop customized harness and wiring for vintage cars and Classics. After job done we print and present to customer detailed wiring diagrams of rewired circuits. When rewiring your vehicle great effort is made to keep harness as neat and factory looking as possible.
---
Installation services.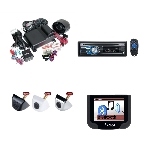 We are happy to discuss your needs and make a recommendation, which best suits your budget and requirements. Based on our experience, we supply the best possible brands available ("Mongoose" for security, "Clearview" for reversing aids and "Parrot" for Bluetooth hand free kit), however we are happy to install systems, supplied by you. We also provide a stereo installation service, and supply JVC and Philips car audio products. All brands we supply are backed by NZ distributors and we provide full warranty service. On top of that, we offer you full after sale support and advice on all products, supplied by us.