Reversing cameras and sensors installations. Henderson, Auckland.
Professionally installed reversing camera or reversing sensors will protect you and others from accident when you reversing. These devices also make it much easier for you to park your car in tight spots. Our reversing cameras come with monitor built-in into rear view mirror and reversing sensors are colour coded to the colour of your car bumper.
Mirror type reversing camera kit From $419.00 installed, including GST.
Monitor - 4.3 inch colour monitor built-in into Rear view mirror which clip over your factory mirror. No holes or marks on dashboard!! Two video inputs. When you switch into reversing gear monitor switch on automatically and show you what is behind your car. In any other gear position it work like standard mirror.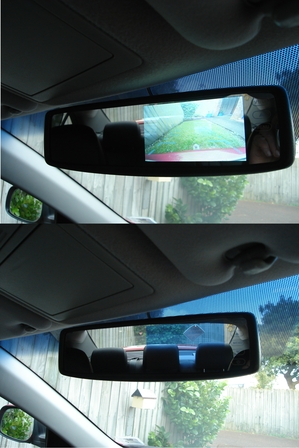 Rear Camera - 170 degree waterproof colour camera with distance mark. Few different camera housing avaliable, depends on car make and model.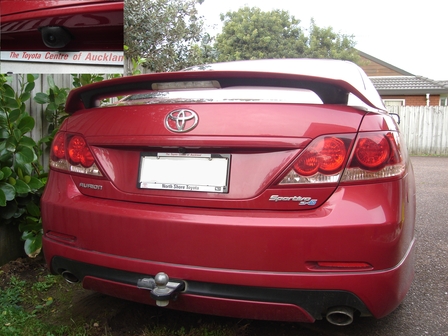 Front camera (optional) can be added to reversing camera kit for extra cost.
Reversing sensors kit From $299.00 installed including GST.
Our reversing sensors kit include 4 sensors, mounted in rear bumper of the car and buzzer, mounted inside vehicle and provide audio warning to the driver. Our sensors comes in 64 pre painted colours and can closely match your vehicle colour.